Gledswood Hills
-

The Hermitage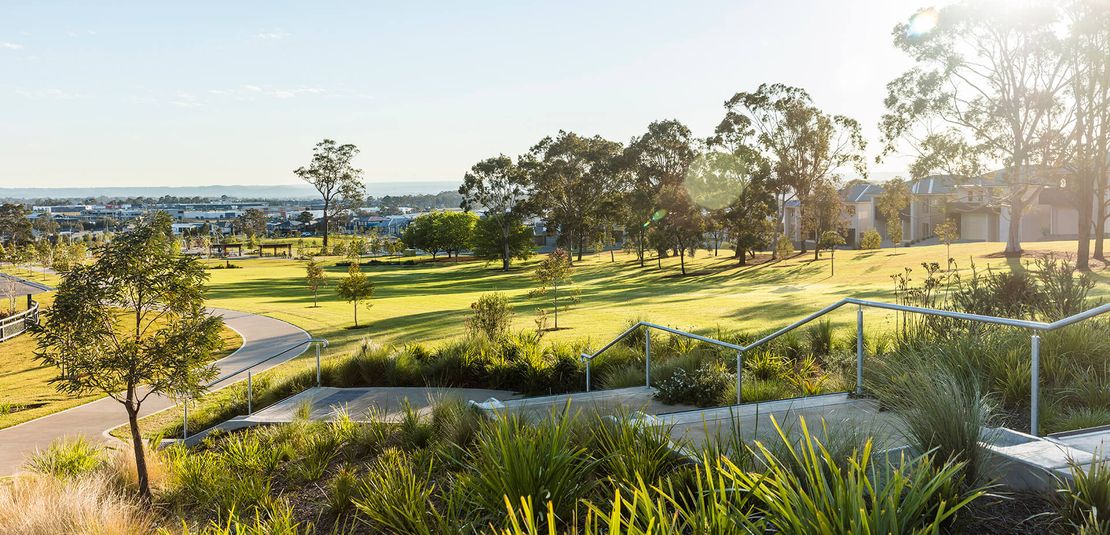 Overview
Designed to coexist with its lush natural surroundings, The Hermitage, Gledswood Hills is a new master planned community located in the heart of one of Sydney's fastest growing regions, the South West.
The undulating hills are framed by magnificent strands of large mature trees, with district views spanning to the Blue Mountains. Boasting over 150 hectares of green open space, including dedicated park lands and 27 holes of golf, The Hermitage offers a wide range of community and lifestyle options.
The area is one of great beauty with special qualities that will be taken advantage of through a central 3.5km green corridor, connecting the northern golf precinct with the heart of the community. This contemporary, vibrant and tree lined high street will deliver an authentic village experience responding to the growing appetites of the local community for urban experiences. With access to a broad range of recreational facilities, local transport and educational services, The Hermitage offers an enviable lifestyle choice now and into the future.
Amenities
The proposed Gledswood Village, a boutique mixed use precinct offering a mix of retail, commercial and residential uses, including a grocer, cafes, swim school,healthcare, Country Club and restaurants, will be the authentic heart of the estate.
At completion, The Hermitage will be transformed into a 320 hectare community that encourages a sense of healthy, active living, with ample green spaces and over 50 kilometres of shared pedestrian and cycle pathways.

Residents will also benefit from the convenience of a proposed heritage-inspired Gledswood Village, including boutique shopping, cafes, restaurants and community facilities. Two premium golf courses and a 1,000 student Gledswood Hills Primary School will also be delivered as part of the masterplan.

House and Land Packages at
The Hermitage
Move in and start living:
February 2020
Region:
South West Sydney
Location:
Gledswood Hills
Map -
Gledswood Hills
Fairbank Drive
Gledswood Hills
NSW
2557
Australia